Orange County Tile Roofing from Boral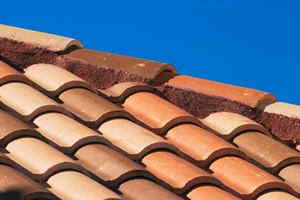 Shulman Roofing Inc. carries Boral® Roofing Clay and Concrete Roof Tiles. This type of Orange County tile roofing is perfect for creating a long lasting, durable classic clay tile roof. Boral roofing tiles are lightweight and energy efficient, providing homeowners with many benefits outside of aesthetics.
Sustainable
Durable
Natural & Extensive Color Selection
2012 Best new Product Edison gold award Winner
Boral Tile Roofing is a recognize leader in sustainable roofing products including their revolutionary new Smog Eating Tile, the perfect Orange County tile roofing product for the health and environmentally conscious. This innovative tile roofing technology works through a catalyst embedded in the upper portion of the roofing tile that, when exposed to sunlight, speeds up oxidization and reduces nitrogen oxide that is often generated from fossil fuels being burned by cars. This makes Boral Tile roofing not only a beautiful remodeling choice, but a healthy and eco-friendly option for homeowners in Orange County and the surrounding areas of Southern California.
Few roof products are as beautiful or enduring as the concrete tile roofing and clay tile roofing from Boral. With so many styles and colors to choose from, you'll find that adding a tile roof to your home is one of the easiest and most effective ways to complement your lifestyle and increase the value of your home. Contact us today to learn more about the variety of Boral roofing clay and concrete roof tiles we carry at Shulman Roofing, Inc. We would love to help you with your Orange County tile roofing project.  
Services Our Orange County Tile Roofing Contractors Offer:
Tile Roofing
Roofing Tiles
Concrete Tile Roofing
Clay Tile Roofing
Tile Roofs
Clay Tile Roofs
Boral Tile
Roof Tiles
Concrete Tile
Clay Tile
Roof Products
Boral Roofing
Why Orange County Should Hire Us For Their Tile Roofing
At Shulman Roofing Inc. we are proud to provide our clients with top quality products at fair, competitive pricing. From the innovative Boral Smog-Eating tile roofing options to more standard concrete and clay tile roofing selections, we want to make sure you get the product that is right for your home and your budget. Shulman Roofing Inc. also provides clients with reassurance. We install all of our roofing products per manufacturer specifications and include a 5 year written installation and workmanship warranty in addition to the 10 to 50 year warranty that may already come with the tile roofing products you select for your project.
With over 25 years of experience installing clay and concrete tile roofing in California, Shulman Roofing Inc. is the Orange County roofing contractor homeowners and business trust for tile roofing in California. We are state licensed, bonded and insured, and our roofing company has an AAA rating with the Better Business Bureau. If you are interested in having a tile roof, contact us today and we will provide you with a free estimate for the cost of your tile roofing installation project.
See What Orange County Clients Are Saying About Our Tile Roofing
"While U.S. Tile Co. does not have an approved contractor program nor do we certify roofing contractors for installing clay roof tile, I can say that my experience with Shulman Roofing has always been professional and courteous. The clay tile installs that I have been involved with have been orderly and clean throughout the job, the quality of workmanship far exceeds the industry standards, and the finished project is one I can always feel confident adding to my customer install list." Read More

- Ray Grimes, Sales Representative, U.S. Tile Co., Corona, CA | Rated: 3 / 3
---
Recent Articles about Tile Roofing
Why Clay is Better for Huntington Beach Tile Roofing - Using clay for Huntington Beach tile roofing is a popular choice because they are attractive and strong; in fact, they could last for decades. Both homebuilders and homeowners love adding clay tiles to roofs. Clay tiles are also cost efficient since they require less maintenance compared to other materials ... (Read More)
Hiring a Huntington Beach Roofing Contractor - There are about as many roofers to choose from as there are doctors in the Huntington Beach area, and you should take the same care in choosing your roofing contractor as you would your doctor. While it's clear that you are going to want a Huntington Beach roofing contractor that employees capable installers ... (Read More)
If you are looking for an Orange County tile roofing contractor then please call (714) 799-7157 or complete our online request form.