About Your Orange County Roofing Contractor: Shulman Roofing Inc.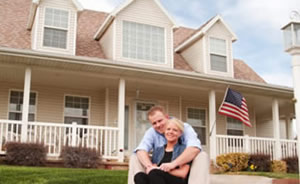 Shulman Roofing Inc. is an Orange County roofing contractor that offers a variety of roofing services including re-roofing, roof repairs, and new roof installation for both residential and commercial properties. We have over 25 years of experience in the roofing industry, and we base our professionalism on the principles of honesty, integrity, quality workmanship, and customer service.
You will be pleased with our courteous staff, timely roofing installations, and the follow-up service Shulman Roofing Inc. will provide to you and your clients. We are dedicated to customer satisfaction and we accomplish this by combining state-of-the-art roofing products and up-to-date installation techniques with quality workmanship and reasonable pricing. We are dedicated to excellence and high standards in the roofing industry.
Shulman Roofing Inc. is the Orange County roofing contractor you can trust for all your roofing needs. Give us a call today to learn more about our company and the roofing services we offer.
Insurance & License
Always be sure the Orange County roofing contractor you are dealing with has a current license and is insured and bonded. Shulman Roofing Inc. is licensed by the Contractors State License Board, C-39 Roofing #870331.
In addition we carry a $1,000,000 general liability policy. All employees are fully covered by workers' compensation insurance.
Check the Contractor's State License Board (CSLB) website to find educational materials about hiring contractors and the construction process. The CSLB protects consumers by licensing and regulating California's construction industry. There are more than 310,000 licensed contractors in the state, in 43 different licensing classifications. All you need is a name or contractors license number to look up the contractor.
Shulman Roofing carries a full line of insurance. It's not mandatory to carry liability insurance. It just makes good sense. Don't let a roofing company, that can't show you proof of insurance, jeopardize your future.
Roofing Services We Provide in Orange County
See What Orange County Homeowners Are Saying About Us
"I just wanted to thank you for the new roof that you installed on my mom's house in Huntington Beach last week. The entire process went smoothly and efficiently, and the various members of your work crew were very professional and easy to work with. I greatly appreciate your keeping me informed about the work as it progressed, and the fact that you were able to complete it so quickly. My mom is very pleased with the new roof, and we all think it looks great! It was a pleasure working with you."

- Bud Schmidtbauer, Huntington Beach, CA Read More
If you are looking for an Orange County roofing contractor then please call (714) 799-7157 or complete our online request form.