Keys To Selecting The Right Orange County Roofing Contractor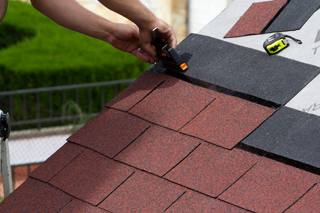 Your roof is definitely one of the biggest assets of your home, so you'll want to select the right Orange County roofing contractor to work on it. A roofing contractor has spent years learning their trade, at least hopefully they have. Only time and proper training will lead to proper construction whether they are just replacing your shingles or redoing the whole roof.
You can avoid roofing nightmares by choosing a roofing contractor who is:
Fully insured & licensed to perform roofing work
Trained to install quality products
Has passed certified testing to install quality roofing systems
Has an established history of installing roofs in Orange County
Is committed to ongoing professional training
Is authorized to offer workmanship warranties from manufacturer on new roofs
Investigate The Roofing Factory Warranties
A factory certified roofing installer, such as Shulman Roofing Inc. will be able to provide the best warranties which also covers the workmanship to re-do the roof if the products are found defective. This is extremely important because you don't want to be left with the out of pocket labor expense of a defective roof which must be redone.
Choose Roofing Contractors Who Install A Variety Of Roof Types
You'll want to be sure that your roofing contractor is able to offer you the most options in roof types. You aren't stuck with the same type of shingle or roof style as you have now as there are many other options out there within your budget range. A good roofing contractor will be able to offer you more with experience in installing all types of roofs. You have these options and more:
Standing seam metal roofs
5-v metal panels
Copper shingles
Designer shingles
Lifetime roofing systems
Asphalt shingles
Sealoflex
EPDM
Hydro-Stop
TPO
Clay Tile
and more
Roof Inspections
Any Orange County roofing contractor who is certified to do roof inspections will have additional training and experience that is important when repairs or a replacement. They must be trained and pass a state examination to become a roof inspector. Ask your potential roofing contractor if they provide professional roof inspections so you can ascertain their level of expertise.
New Construction Roofing Service
If the roofing contractor offers new construction roof installations, you can count on them to thoroughly know a roofing system from top to bottom. As mentioned, the wider range of roof types they work with, the more knowledgeable the roofing contractor will be.
Supervised Roofing Projects
You'll want to be sure that the roofing company supervises every job they perform. A crew leader should be qualified to supervise the workers. This will help to ensure that the job is done right and in an efficient manner.
If you have questions or need an Orange County Roofing Contractor, call Shulman Roofing for expert service at (714) 799-7157 or complete our online request form.