Stop Searching As We Are The Choice For Your Costa Mesa Roof Repair & Roofing Contractor Specialist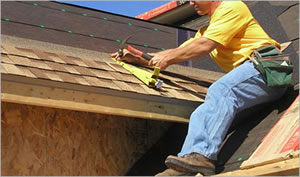 You can stop looking for an expert Costa Mesa roofing contractor you can depend on for top quality results, because you made it to us. At Shulman Roofing Inc. we are your choice for a trustworthy and reliable roofing contractor with over 25 years of experience. Our team is greatly trailed for residential and commercial roofing solutions.
Our expert Costa Mesa roofing contractor offers roof inspections, maintenance, installation, replacement, re-roofing, metal and tile roofing, shingles, and roof repairs in Costa Mesa. For all types of roofing issues, our professional Costa Mesa roofing contractor company will answer your call ready to tackle the problem.
Shulman Roofing Inc. - Costa Mesa Roof Inspection
Shulman Roofing takes full pride in providing pristine, quality work in timely respect with reasonable rates. Our staff has many years of experience in Costa Mesa roof inspection success to complete a roof replacement, roof repairs, or a new roof installation. We like to maintain up-to-date with the latest materials and techniques in the roofing industry.
Our project mission is to finish the process of giving the customer a roof that will be protect the ones below with long-lasting quality and appeal. We have the skilled and experienced team to undertake whatever is presented to us. Contact your Costa Mesa roofer at Shulman Roofing Inc. today to get informed more about roofing services and to schedule a roofing inspection for regular maintenance.
Costa Mesa Roof Repairs
From small Costa Mesa roof repairs to large storm-damaged roof repairs with possible roof replacement, Shulman Roofing Inc. is the Costa Mesa roof repair pro you can rely on to get the job done thoroughly and correctly. Over 25 years of experience, our roofers at Shulman Roofing Inc. can handle all kinds of roofing situations to ongoing maintenance. You can sit back and be happy to know that we will detect the issue or issues and perform superior roof repair completion.
Up front and honest on all of the problems we encounter during the roof repair endeavor, we will discuss the estimate of cost with sensitivity to our customer's budget. Roof leaking, Dry rotting, even termites can get nasty, so as our Costa Mesa roof repairs crew has seen all kinds of situation, we are joyous to get rid of it all. Looking forward to to hearing from you and converse on what we can do for your roofing system.
Costa Mesa Roofing Contractor
Costa Mesa Roofer
Costa Mesa Roof Repairs
Costa Mesa Roofing
Costa Mesa Metal Roofing
Costa Mesa Tile Roofing
Costa Mesa Roofing Shingles
Costa Mesa Roof Installation
Costa Mesa Roof Replacement
Costa Mesa Roof Repair
Costa Mesa Roof Inspection
Costa Mesa Roofing
Costa Mesa Roof Replacement
Selecting a professional Costa Mesa roofing contractor, is easy if you reached us as we have a list of references that we are extremely proud of. We believe in top durability with long-term strength when it comes to our Costa Mesa roof replacement. Paying attention to what is the right for you is essential to our roof replacement team.
Discussing an efficient warranty with the Costa Mesa roofing contractor is a good decision with the stability of your construction or installation of new roofing. When you are discussing your project, you will receive a written estimate including a list of materials with the manufacturing warranties. We follow permit guidelines as well as sufficent post-replacement cleaning.
See What Costa Mesa Homeowners Are Saying About Us
"Shulman Roofing Inc. has been our preferred Costa Mesa Roofing Contractor since 2006." Read More

- Paul McKelvey, President, McKelvey Construction, Costa Mesa, CA | Rated: 3 / 3
---
If you are looking for a professional Costa Mesa roofing contractor then please call (714) 799-7157 or complete our online request form.